Do Tooth Extractions Hurt?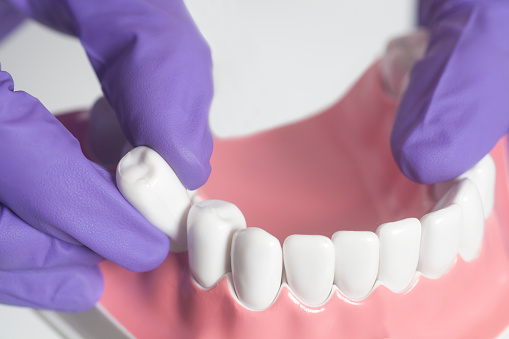 A dentist will always try to salvage and save a tooth, however, some situations do not permit that. A tooth extraction becomes inevitable if the health of surrounding teeth seems threatened or if the tooth has suffered so badly that it cannot be saved. Many patients receiving tooth extractions will ask if they will feel any pain. The truth is that extractions are not painful. The reason is that a dentist uses anesthesia to make the procedure painless.


Sedation for Tooth Extractions

Surgical extractions can be painful if no painkillers are provided. Dentists, however, understand the need for patients to have a comfortable experience as they get their treatment. It is for that reason a good dentist will give a patient a level of pain relief in order to prevent pain as the extraction is being carried out.

A common sedative that dentists use in tooth extractions is laughing gas. The dentist delivers it through a nose mask. Once you inhale it, it takes effect and you begin to have a slight euphoria and happiness. You have no sense of pain. Again, the dentist may use general anesthesia if the surgery is more invasive, for instance, when extracting an impacted tooth.

When you get to the dentist, you will discuss the sedation options available. In addition to laughing gas, a patient may also receive localized anesthesia where they get the numbing agent injected into the gums and tissues around the extraction area or tooth being extracted.

During the extraction, you will feel pressure while the dentist works on the tooth. However, you will not feel any sensation since anesthesia is working to provide calm and relaxation and numb the area.


After the Extraction

Once the anesthesia goes away, you might feel some discomfort as well as swelling within the site. However, the pain is mild and can easily be managed. Do not chew on the side of the tooth on the first day. Try rinsing with salt water. Over-the-counter medication can also help relieve pain. If you have new or worsening pain, get straight to the dentist, since it could signal an infection. Visit us today for tooth extraction and other treatments.