What to Do If Your Tooth is Knocked Out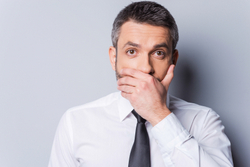 Having knocked-out teeth is among the common dental emergencies that dentists deal with. Over 5 million teeth are knocked out yearly among children and adults. However, the fact that teeth are knocked out, if it happens after an injury or accident, it does not mean a tooth has been lost for good. Ensuring proper emergency action can save the tooth so that it is replanted successfully. Once you have lost your tooth, take these steps immediately to increase the chances of salvaging it.


Quick Action

The chances of the tooth being restored reduce with time. The longer one takes without taking any action, the less likely that the tooth can be restored. Ideally, one should strive to visit a dentist or endodontist within 30 minutes of the tooth being dislodged. In doing this, one should follow the following tips.


Handling the Tooth
First, the tooth should be picked up by the crown and not the root. The crown is the chewing surface, while the root is the end that goes into the jaw. After the tooth has been dislodged, locate it immediately and do not leave it at the site of the accident.

Handling the tooth by its root can transfer harmful microbes, which could result in an infection once it has been put back into the socket. If the tooth is dirty, then make sure to rinse it using clean water. Do not use any soap or chemicals of any kind to rinse it. Dentists also recommend that you do not scrub the tooth or wrap it in a tissue or cloth.

Keep it moist all through either in the mouth or as it is being transported. If it cannot be repositioned, one way of keeping it safe is to dip it in milk. Get to the dentist immediately for possible restoration. Call us today in case of a dental emergency or if your tooth has been knocked out.