The Role Of Genetics In Oral Health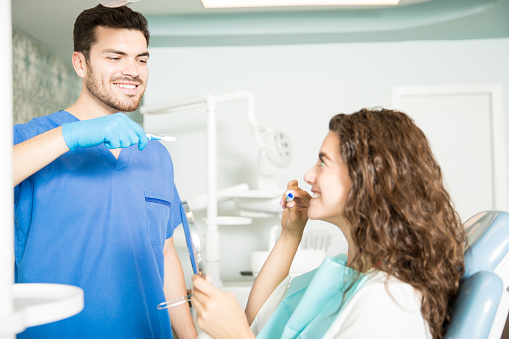 Dentists recommend good dental hygiene for both functional and cosmetic reasons. Understand that your teeth and gums are also affected by hereditary factors beyond your control and that regular brushing and flossing will help prevent decay, gum disease, and tooth loss. People's dental health is ultimately determined by their genes, even if they can pay a dentist and maintain excellent oral hygiene.


How Do Genetics Affect One's Oral Health

Several hereditary variables might affect your dental health. Regardless of how well you take care of your teeth, they can assess the alignment of your teeth as well as whether or not you suffer from cavities. The chemical makeup of your saliva is the primary factor that controls how well it can neutralize the acids that cause plaque build-up and, ultimately, tooth disease. Suppose your teeth have a more significant number of grooves and fissures.

In that case, it is simpler for acids to penetrate these locations, where they will linger for extended periods and be more difficult to remove using the standard methods of dental care performed at home. There is a connection between genetics and periodontitis. It is more difficult for your gums to heal from an infection if you inherited a compromised immune system, and if you have a family history of gum disease, you are more likely to get the illness yourself.


Get In Touch With Us

We provide various services, from check-ups and cleanings to more extensive restorative and aesthetic work. In addition, we make it simple for you to acquire the dental treatment you want by providing convenient appointment dates and flexible payment alternatives.

Start your road to a healthier and happier smile by scheduling an appointment with our office right now by giving us a call or visiting our website. We are excited to be of service to you."