When Should You Consider Deep Dental Cleaning?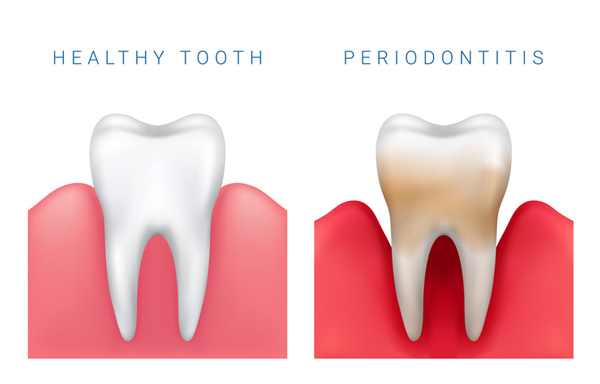 Food particles and harmful bacteria can hide below the gum line and between the teeth. After some time, the debris will build up and affect the gums and teeth. While brushing can help to remove these substances, it may not clean all the places, such as in the grooves or below the gum line. In this case, professional dental care may be a good option. This may involve scheduling a routine dental cleaning after every six months. However, some signs may indicate it is time to consider deep dental cleaning. Here are 3 signs that you need professional dental cleaning.


Bleeding Gums

The leading cause of bleeding gums is plaque buildup below the gum line. If left untreated, it can harden to tartar, which can irritate the gums. This results in swollen gums that bleed easily when brushing or flossing. Over time, the condition can advance to periodontitis, a severe condition that can lead to gum deterioration and tooth loss. Luckily, you can prevent these oral conditions by treating early signs of gum diseases. In this case, it is vital to consider deep dental cleaning as soon as you experience bleeding gums.


Halitosis

Halitosis (bad) can occur due to various reasons, such as a dry mouth or plaque buildup. As plaque bacteria break down food debris in the mouth, it produces an unpleasant smell. In other words, bad breath is one sign of plaque buildup in your mouth. To remove plaque effectively, you may need a professional dentist. A dentist cleans even the hard-to-reach places, leaving your mouth free from harmful bacteria and plaque.


Receding Gums

Receding gums is another sign that you need deep dental cleaning. In most cases, receding gums results from periodontal disease. This oral issue mostly occurs due to plaque buildup. In this case, a dentist may recommend professional dental cleaning if they spot receding gums. You can tell if you have receding gums if you experience tooth sensitivity to hot or cold. In addition, if your teeth look longer than usual, you may have receding gums. Contact us, and our team will help determine whether you need deep dental cleaning.