Dental X-rays and Their Importance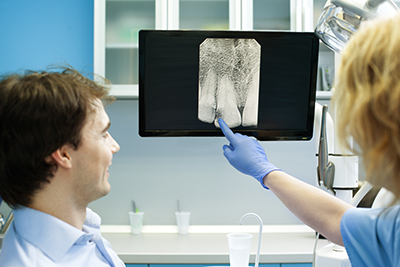 Dental X-rays are essential in dentistry, playing a crucial role in diagnosing and monitoring oral health conditions. Despite concerns that may arise regarding radiation exposure, the benefits and importance of dental X-rays cannot be overlooked.


Detecting Hidden Issues

Dental X-rays are an essential component of dental care. They are critical in identifying oral issues that the naked eye cannot notice. These radiographs provide dentists with a clear view of the teeth, bones, and soft tissues, allowing them to detect hidden problems before they become more serious.


Individualized Treatment Plans

A patient's teeth, gums, and supporting tissues are clearly seen in dental X-rays. This information helps dentists to build customized treatment regimens that are suited to the needs of each individual. Dentists can make informed decisions and give targeted treatments when they can visualize the precise state of teeth and surrounding tissues.


Monitoring Oral Health

Regular dental X-rays allow dentists to monitor changes in your oral health over time. By comparing current X-rays with previous ones, they can identify any developing issues or track the progress of ongoing treatments. This monitoring ensures that your oral health is consistently evaluated and managed effectively.


Safeguarding Overall Health

Oral health is closely linked to overall health. Dental X-rays can help identify problems that may have implications beyond the mouth, such as impacted teeth or signs of bone loss. Early detection and intervention can prevent potential complications and improve your overall well-being.


Minimizing Radiation Exposure

While concerns about radiation are valid, it's important to note that dental X-rays involve minimal radiation exposure. Modern technology and techniques have significantly reduced radiation levels, and additional precautions, such as using lead aprons, further minimize exposure. The benefits of the information obtained through X-rays outweigh the minimal risks involved.

Finally, dental X-rays are vital treatments in dental care. Patients can achieve and maintain excellent dental health by embracing their advantages. Discuss any concerns or questions about dental X-rays with your dentist, who can help you make informed decisions about your dental treatment.