What Is Dental Plaque and How Can I Get Rid of It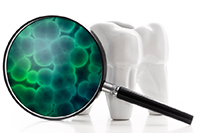 The natural tooth color is white, however, due to food remains that are left uncleaned on the surface of our teeth, there might be a formation of yellow deposits that are often observed near the gums. This is what causes plaque.

The formation of plaque on our teeth can lead to cavities and in extreme cases, gum diseases. It is important to however understand how to get rid of plaque on your teeth. There are many ways apart from brushing your teeth and they are mentioned below.


Formation of dental plaque

Dental plaque might be visible on the teeth after 1-2 days of zero oral hygiene measures. The plaque substance is often yellow or grayish and at other times it might be white. It is usually observed on the gingival third of the tooth surface, the other two surfaces are used for chewing and movement of food materials. It forms in cracks or pits on the tooth surface, under dental implants, and around misaligned teeth. A buildup of this plaque increases the presence of bacteria in our mouths causing severe conditions. Now, how can you prevent yourself from plaque?


Floss daily

Food stuck in between your teeth might need more than just brushing. It is advisable to brush daily, but brushing does not reach every end of our teeth. This leaves the spaces in between our teeth vulnerable to plaque buildup. Flossing helps to reach where the brush could not reach.


Brushing twice a day

Now, we might have talked about brushing teeth not ensuring maximum results in dental cleaning. However, this does not mean that it does not help, you are advised to brush at least twice a day. Additionally, for better results, brush after every meal.

These are the main methods for preventing our teeth from plaque buildup. Other methods include eating a healthy diet and using mouthwash often. You are also advised to see a dentist for a checkup at least twice a month. Our dentists are on that note, available 24/7, call us today and get the best dental services. Let us help you fight plaques for a brighter smile.