Dental Bonding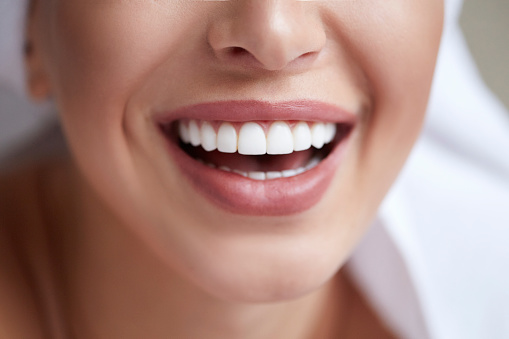 Dental bonding has been around for decades however many patients are not familiar with this type of procedure. This is a very common procedure that our dental professionals perform quite often. However, most patients do not realize how frequently it is used to treat different types of issues within the oral cavity. Those patients that have misaligned teeth or their teeth are crooked, most likely have thought about correcting their teeth. With dental bonding, this treatment to fix misaligned or crooked teeth could be the answer that patients are looking for at a much lower cost than braces or other types of aligners.

Another reason why patients might prefer bonding is because it is noninvasive which leads to less discomfort and shorter recovery time. This type of procedure only takes one visit which cuts down on the cost for the patients. If you are looking to correct your misaligned or crooked teeth, you should come into our office and let our dental professionals give you the smile you are looking for. We can perform the dental bonding procedure at Singing River Dentistry. Come in for your consultation and we can get you started on the smile you deserve.


What is Dental Bonding?

This procedure uses a resin which is shaped, sized, and colored to match your current teeth and is virtually unnoticeable once completed. It is easy, quick, and not painful at all. Therefore, patients should not be concerned with needing sedation for the procedure.


Benefits of Dental Bonding

Where bonding is used to correct teeth, it can also be used for cavities that cannot be properly filled with traditional fillings. A traditional filling is difficult to use when a cavity is too deep, too big, or in a location that is difficult to reach for the dental professional. This is where they will employ bonding which can easily fill the most difficult cavities.

Another great use of dental bonding is that it can fill gaps between your teeth. This helps to decrease the chance of getting food stuck in your teeth which can then lead to cavities or other oral health issues.


The Advantages and the Disadvantages of Dental Bonding

While there are more positive benefits to receiving dental bonding, there are a few disadvantages as well. With teeth that have a bonding, they can easily be stained because the resin that is used for bonding is more porous than natural tooth enamel. This means they are more likely to stain from foods or beverages you consume. Also, due to the resin not being as resilient as tooth enamel, bonding can also chip easier. Even though there are drawbacks to bonding, with proper care and caution, a dental bonding can last a long time.

Having a bonding put in place does have more benefits than drawbacks. They are inexpensive, can be used for multiple different oral health issues, are made to look just like your surrounding teeth, and can give you that smile you have been looking for in one office visit. If you have questions about getting a bonding procedure, we can help answer them at Singing River Dentistry. Feel free to come by our office or give us a call at . We look forward to hearing from you soon.