Dentistry for Kids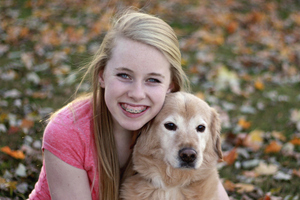 Kids need to keep their gums and teeth clean to prevent cavities, bad breath, and decay. Children are vulnerable to cavities due to a number of reasons. They have difficulties cleaning their mouth and will often skip their daily oral hygiene practices unless you monitor them. Also, kids may not understand how important it is to maintain a clean mouth. Children love sugary foods and drinks, which can harm their teeth and gums. Our team at Singing River Dentistry works hard to create the right foundation for kids' oral health.


Why Visit a Children's Dentist?

You may ask why you need to bring your child in to see a dentist. There are many reasons for seeing a dentist. First, dentists have a working knowledge of the developing dentition of children. They have seen many cases of dental issues affecting the gums and teeth of kids and know how to address them.

Our dental team knows how to influence and encourage kids to enjoy their dental visits. They know how to handle the fearful emotions children sometimes have and help keep them calm. This helps children to develop a culture and habit of embracing good oral hygiene practices.


What to Expect from a Dentist Visit

A dental office offers a variety of procedures that can help your child to remain in excellent oral health. The procedures always begin with a dental inspection or exam followed by teeth and gums cleaning. Cleaning the mouth of children eliminates harmful bacteria and plaque. Our dentist also does fluoride treatment.

If necessary, we will provide dental sealants for your child. Dental sealants are crucial for kids since they provide a layer of protection against the acids in the mouth. Both fluoride treatments and dental sealants help strengthen and protect the teeth of children. This way, your child is less likely to be infected or develop cavities. The procedure also works together or separately to protect your child from having any unnecessary pain from cavities, sensitivity, gum infection, or other dental issues.

Another procedure we carry is an early assessment of the mouth and gums of a child. The examination helps reveal any irregularities in the gums and teeth development. We treat cavities and infections if we find them. Even baby teeth that will fall out later to give way for permanent teeth need to be treated because they can cause discomfort. We provide sedation dentistry to help your child relax and stay comfortable during treatment. It is dangerous for kids to get wiggly when they see or feel dental tools in their mouths. Therefore, it is better to put the child to sleep using sedation than to risk them moving and getting a cut or injury as a result.


When Should Kids first See a Dentist?

You should have your child see a dentist as early as possible. There may be issues that a dentist may detect and allow further investigation or interventions to prevent harm to the gums and teeth. As such, children should see a dentist by the time they are one year old or six months after the first tooth comes in.

To learn more about kids dentistry and what it entails, visit our dental team at Singing River Dentistry. Dial (256) 293-5393 to request an appointment.