Teeth Whitening Athens AL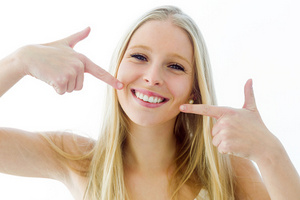 Everyone seeks to have their teeth looking brighter and whiter. It gives you the confidence to smile. White teeth make you feel good about your appearance.

Discoloration of teeth is a common occurrence since the foods we eat and the drinks we consume can contribute to teeth discoloration and stains. Certain things are likely to stain your teeth more than others, so it's crucial to know what to avoid.

At Singing River Dentistry in Athens, we offer professional in-office teeth whitening to remove blemishes and brighten your smile.


In-Office Teeth Whitening

Dr. Watkins performs chairside teeth whitening under carefully monitored conditions.

During this cosmetic procedure, there is controlled application of a comparatively high concentration of whitening gel.

The procedure delivers results that are noticed immediately.


Prepping for In-Office Whitening

Dr. Watkins first does a tooth cleaning to help clear away debris and plaque that have formed on the teeth surfaces and in between the teeth.

Then, the dentist checks the mouth for potential problems like decay, cracks, or gum disease. Bleaches used to whiten teeth can contribute to irritation if these oral conditions are present.

If there is decay, gum disease, or cracks, our dentist may delay the whitening procedure.

We take photos of the teeth, including their color measurements, to get a shade that serves as the benchmark for whitening.


The Procedure
| | |
| --- | --- |
| • | First, the dentist will insert a cheek retractor piece into the mouth. It helps expose the visible teeth when you smile or what is called an esthetic zone. |
| • | The dentist uses a liquid rubber dam to help protect the gum tissue from irritation that may be caused by the whitening gel. |
| • | We then apply the bleaching gel to the teeth in the esthetic zone. We allow for about 15 minutes so that the gel acts on the teeth, thus changing their shade. |
| • | Our dentist washes off the bleaching gel and applies a fresh layer. We repeat the process until the desired shade is achieved. |
| • | We check between the teeth as well to determine if more bleach should be applied. |
| • | Once we have achieved the targeted shade, we remove the retractors and rinse the mouth. Professional in-office whitening can whiten your teeth by two to three shades or even up to eight shades. |
Call Your Dentist in Athens, AL Today to Schedule a Whitening Appointment!

Talk to us about getting a whitening procedure in our office at Singing River Dentistry. Call (256) 293-5393 to book an appointment.