Dental Exam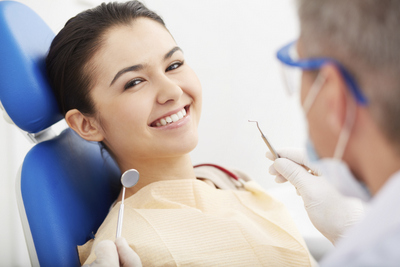 Preventing oral infection, decay, cavities, and other dental problems is the most important thing in dental health. When you prevent dental issues from arising in the first place, it means you will not need to seek treatment, which costs you money. Dental exams and checkups make essential components of preventive dentistry. It is, therefore, crucial that you visit us at Singing River Dentistry to allow our team to examine you and assess your oral health. It is easier to treat dental conditions while they are not severe. Depending on your dental history and the medication you are taking, our team may ask you to have frequent exams and specific treatment. Patients with pre-existing conditions such as heart disease, autoimmune disorder, and diabetes need more exams.


What is a Dental Check-up or Exam?

Oral exams or check ups involve regular dental cleaning and inspection of the mouth. When you present for checkups, our dentist screens you for decay, gum disease, and oral cancer. Also the dentist checks for things like bite malocclusions or even staining and discoloration of the teeth. The dentist will ask you questions to determine if you have any medical issues you could be struggling with. Additionally, the dentist will discuss any lifestyle habits you display that could be impacting your dental health. People who smoke and consume alcohol are at a higher chance of experiencing dental problems such as gum disease and decay. Those who crave sugar also have similar risks.

Our dental specialist will also conduct dental x-rays to help evaluate the parts they cannot see with the naked eye. Our dentist will need to assess your tooth decay, bone loss, periodontal disease, and other issues. It is important to realize that you may be having dental issues presently, but you may not show any signs or symptoms such as pain and discoloration.


What Does a Dentist Do During a Dental Exam?

Our dentist will examine your teeth and gums. This happens once the dentist has cleaned them. Using a probe and a tiny angled mirror, our dentist will check the teeth and gums, looking for signs of swelling of the gums, sores, and redness.

The dentist will also measure your periodontal mouth pockets or the spaces between the top parts of the gum tissue and the attachment to the teeth. Your gum pockets should have one to three millimeters of depth. Anything more than that indicates deeper pockets, which could be a sign of gum disease.

Additionally, our dentist will perform x-rays to get a clearer view of the structures that are not easily visible. Dental x-rays help to evaluate whether there are any issues below the surface of the mouth. These x-rays involve you biting on a piece of plastic as they record an image against the cheek. The images obtained show the visible parts of the teeth as well as the root areas below the gum line. They also show the status of the jawbone. Our dentist is able to see what is happening in the jawbone, inside the teeth, and below the gumline.

Come to our dental office at Singing River Dentistry for your dental exam and checkups. Schedule your appointment by calling (256) 293-5393.