Periodontal Maintenance Athens AL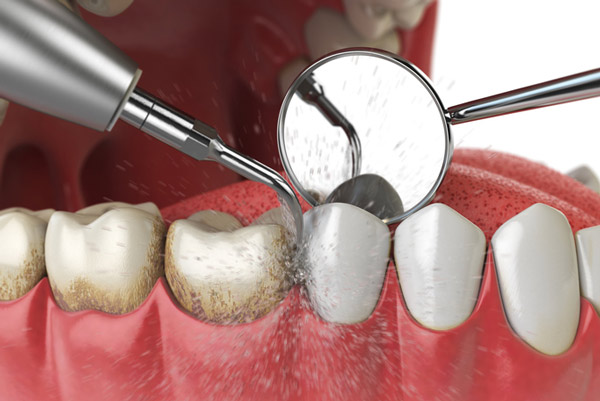 Your gums may feel sore, tender, and bleed easily once you brush and floss. These are potential symptoms of gingivitis, a meek or mild gum infection. Left unchecked, gingivitis easily advances, transforming into a more serious infection known as periodontitis.

The tricky part of gingivitis is that it can arise without a patient showing symptoms. This can make it difficult for the patient to seek the help of a dentist.

If you suspect anything unusual with your mouth such as tenderness and bleeding without injury, please contact Singing River Dentistry in Athens, AL today for a dental exam with our dentists and professional team.


Periodontal Disease Treatment

We provide gum disease treatment at our Athens location. To treat periodontitis, our dentist will first employ a conservative or non-surgical treatment approach like scaling and root planing.

If this does not offer good results, the dentist may suggest less conservative treatment, such as pocket reduction surgery and gum grafts. Once the treatment is done, we have to monitor the progress.


Periodontal Maintenance Program

Periodontal maintenance involves cleaning the mouth of tartar and plaque to control and combat periodontitis. Patients come in for a periodontal maintenance appointment every three to four months.

Bacteria are constantly forming in the mouth, and within a period of three months, harmful bacteria can reach the destructive stage where they can quickly cause gum infection. It is for this reason our team suggests that you check in for periodontal maintenance care every three months.

This way, you ensure that the bacteria do not multiply to levels that harm your mouth, gums, and teeth.

In periodontal maintenance, we conduct scaling and root planing. We get rid of the surface plaque and tartar. We clean the interdental spaces and monitor the size and depth of gum pockets. This way, we are able to tell if the gum disease is under control or if it is beginning to come back.


Benefits of Periodontal Maintenance

Periodontal maintenance appointments offer many benefits!


| | |
| --- | --- |
| • | These treatments can help prolong the life of your teeth. |
| • | Periodontal disease can contribute to loosened teeth, which may eventually fall out. |
| • | Periodontal maintenance helps patients to improve the appearance of their gums. The once receded gums continue reattaching, hence restoring a normal and healthy look for your gums. |
| • | Apart from these benefits, periodontal maintenance ensures that you have fresher breath, and your teeth are free from tartar, plaque, and pocket deposits, needless to mention bacteria and debris. |

An after-treatment maintenance program for periodontal disease helps improve your overall health. When periodontal disease sets in, it causes the gingival pockets to increase their depth. This, in turn, causes bacteria to increase as they get to hiding places where they reside. Increased bacteria can make the microbes potentially enter and move in your bloodstream, where they infect other areas or tissues in your body.


Call Your Athens Dentist Today to Schedule Periodontal Care!

Schedule an appointment for gum disease treatment in Athens, AL by calling (256) 293-5393. If you have had periodontal treatment, do not skip the maintenance program. Visit us at Singing River Dentistry to have scaling and root planing done so that harmful bacteria do not get in the way of controlling periodontal disease.