TMJ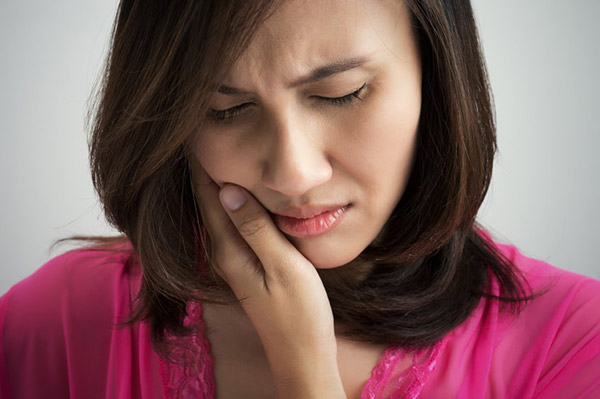 Conditions that affect the jaw joint and muscles can bring various complications, including pain and discomfort or dysfunction of the joint. TMD, which refers to temporomandibular joint disorder, is a condition that affects the temporomandibular joint. The temporomandibular joint is a hinge-like joint that connects the jaw with the skull. TMJ serves in most of the jaw movements whether up and down, left or right, chewing, talking, or even yawning. Problems can occur in this joint, causing what is referred to as temporomandibular joint disorder or TMJ dysfunction. Singing River Dentistry provides solutions for TMD after performing an evaluation. Our dentist may work closely with other healthcare professionals to find out the most effective treatment for your temporomandibular dysfunction and its symptoms.


What is Temporo­mandibular Joint Disorder?

TMD is a condition in which the jaw experiences misalignment leading to a number of symptoms. The symptoms occur due to pressure created on the facial nerves. The most affected nerve in a TMD is the trigeminal nerve. It is responsible for the transmission of sensation to the sinuses, eyes, and jaw. This nerve also affects the muscles responsible for chewing. That is why people with TMD often experience difficulties in chewing. Besides, pressure on the nerve may lead to lockjaw.


Causes of TMD

Issues with jaw muscles, facial nerves, and jaw joints can bring about TMJ disorder. Stress, arthritis, bruxism or chronic teeth grinding, and displacement of the disc found in the area between the socket and ball of the jaw joint can also lead to temporomandibular joint disorder. Trauma within the jaw is also another culprit for the disorder.


Who Needs TMJ Treatment?

If you are diagnosed with jaw misalignment, you are a candidate for temporomandibular joint disorder treatment. TMJ symptoms include grinding sounds when opening and shutting your mouth, pain and swelling within the jaw joint area, chronic headaches, or clicking and popping sounds. If you display these kinds of symptoms, you should undergo an evaluation involving the neuromuscular components to see if TMJ treatment may help.


TMJ Treatment

Dentists treat TMJ issues differently since the symptoms and causes vary from one person to another. Depending on the condition, our dentist will devise an appropriate treatment plan. Most of the treatments aim at restoring the proper alignment of the jaw. You may receive restorative dental procedures such as replacement of missing teeth, application of bridges or crowns, and wearing braces to align the bite.

Our dentist may also provide mouthguards that minimize the impact of teeth grinding on teeth surfaces. Bite-correcting orthodontics entails removable devices that patients can wear to help train their teeth, facial muscles, bite, and jaw to align or correct so as to attain an ideal, less harmful, and much healthier position.


What Kind of Results Can I Expect?

Receiving TMJ treatment helps reclaim the alignment of your jaw. It reduces symptoms like persistent noises and pain when chewing and biting. You may have some cases of the disorder completely treated once you have received dental restorations or completed your orthodontic treatment. However, other causes of TMJ may need continuous use of nightguards or occlusal guards to prevent misalignment later on.

Schedule an appointment with us at Singing River Dentistry by dialing (256) 293-5393. It will help our team evaluate your symptoms to see what treatment best can resolve your TMJ issue.