Dental Filling Athens AL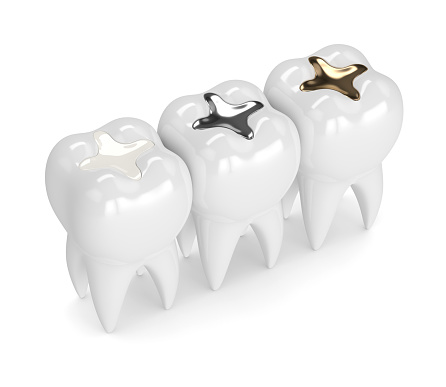 It is essential to treat tooth decay the moment it is detected. Otherwise, if not checked, it can contribute to more decay and other serious dental problems like pulp infection and tooth loss. The faster you eliminate a cavity problem, the more you promote your oral health.

Our team at Singing River Dentistry has experience handling various kinds of tooth filling procedures while keeping in mind the comfort and convenience of our patients.


What Are Dental Fillings?

A tooth filling (also called a dental filling) is a restorative treatment that preserves the structure of a tooth that might otherwise be lost to decay. Fillings may be used to repair small tooth fractures to prevent further additional tooth decay. The are also also used to restore otherwise deteriorated surfaces of teeth, which allows teeth to retain their function and shape.


Dental Filling Procedure

First, our dentist and team will numb the tooth and surrounding tissue to ensure comfort.

Then our dentist prepares the hollow area to cleanse it for restoration. The dentist removes decayed tissue, bacteria, and debris with a drill or a laser. This way, the area remains clean of bacteria and debris before completing the restoration.

Our dentist will isolate the tooth being worked on by employing a rubber dam. It is crucial to isolate the tooth during a composite resin filling procedure, since it prevents moisture from interfering with the process of bonding.

The dentist then applies the filling material.

The choice of material a dentist uses is often determined by the location of the tooth, your preferences, and the recommendations of the dentist.

Composite resin and porcelain are ideal choices, while amalgam is becoming less popular because of the risks presented by mercury vapor from the filling.


Cavity Filling Aftercare

You need to continue observing good oral hygiene following a cavity filling procedure. Brush twice and floss once a day, and do not forget to visit our dentist two times a year for regular checkups. It is normal to have discomfort in the following days after a cavity filling.

However, if the tooth stays sensitive for longer or if you feel a pointy edge to that tooth call our dentist. Also, if there is a clear crack in the filling or a part of the filling material is missing, contact our Athens office immediately.

When it comes to diet, avoid hard foods. Also do away with sticky foods and candies, at least for a minimum of 24 hours following the procedure. These foods can crack or dislodge the filling, particularly the amalgam fillings.


How Long Do Fillings Last?

Although fillings can last a long time, none of the filling materials lasts forever.

If the surrounding tooth stays healthy and the filling is not large, the filling material can survive for years or even decades.

Composite resin fillings need to be replaced every five to seven years. Silver amalgam fillings may last up to 15 years before needing replacement. Gold fillings tend to last longer. They can last for 15 to 30 years.


Schedule a Tooth Filling With Your Dentist in Athens Today!

Find out about dental fillings and how they can help you. Visit our Singing River Dentistry team today or call us at (256) 293-5393 to set up an appointment.